This tutorial shows you how to setup and configure Google Stackdriver.
Requirements:
A cloud provider based project; it should support Stackdriver Monitoring and Tracing — we'll use Google Cloud Platform for this example
If you haven't already created a project on Google Cloud, you can do so here.
You will be enabling these two APIs:
Stackdriver Monitoring API
Stackdriver Trace API
Enable APIs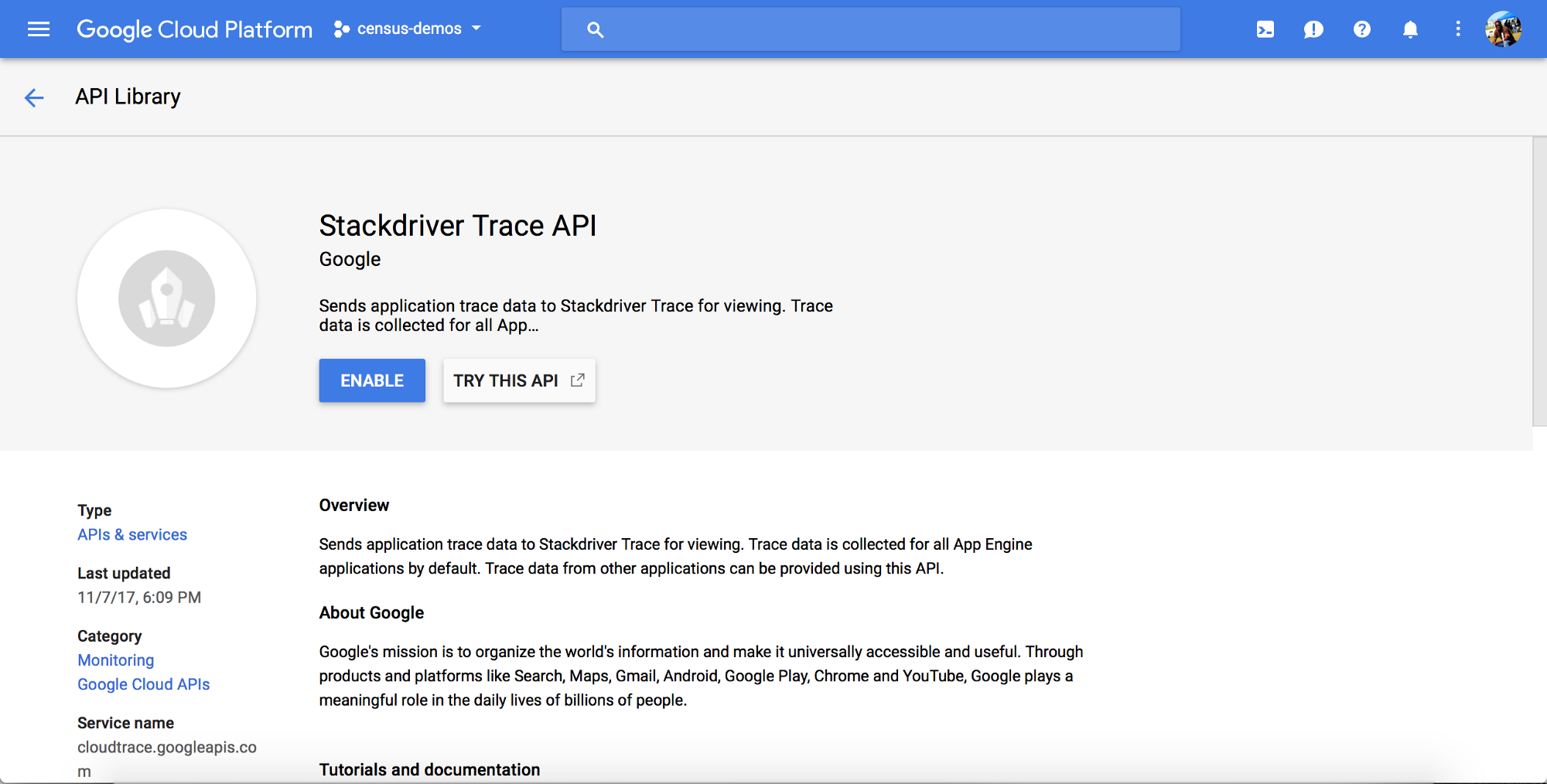 Please make sure to enable Application Default Credentials for authentication.
ENABLE DEFAULT CREDENTIALS